Meet Gayle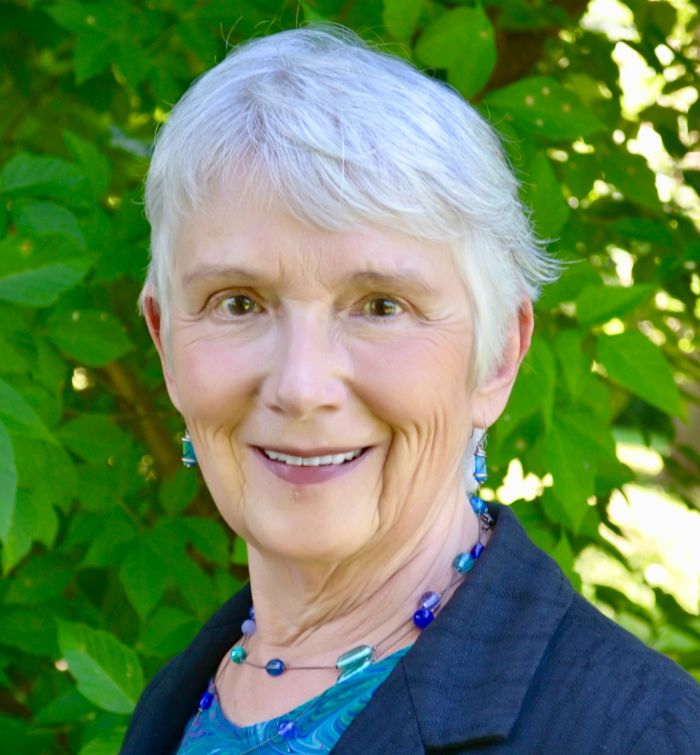 Gayle Johnson spent her entire career leading, organizing, and finding solutions to complex problems. Gayle is tired of the status quo, and is ready to put her knowledge and experience to work serving her community. Even as a teenager in Richmond, Gayle was known to stand up for what she believed was right and rally like-minded people to her cause. She even ran a mock-McGovern campaign at her conservative girls high school, which she won. Inspired by the first-ever Earth Day in 1970, she became an environmentalist champion, a cause she has lived by her entire adult life.
A lifelong champion of equality and social progressivism, Gayle chose to pursue her undergraduate education at Oberlin College and Conservatory, where she received a Bachelor of Arts and a Bachelor of Music. After college, Gayle moved to Washington state where she became a Master Conserver with the city of Seattle, volunteering her weekends to do free energy efficiency upgrades for low-income homes.
Gayle chose to pursue a career as a baroque musician, living everywhere from Seattle, Washington to Amsterdam. In 1979, Gayle founded and led an award winning baroque ensemble, Capriole, which became ensemble in residence at William and Mary and ODU from 1989-2000.

But Gayle's love of conservation never died. After remodeling her family home in Virginia Beach, Gayle decided to start EcoBuilders of Virginia, a contracting firm focused on energy conservation and green building. Gayle made it her company's mission to help Virginians save money by cutting their energy needs.
Gayle has been increasingly politically active since 2008, when she began canvassing for then-candidate Barack Obama. Gayle has devoted her time to community activism, most notably by working tirelessly for Neighbors for a Safer Beach. Gayle became more focused on state politics after the 2016 election, and it was during a debate between candidates for Virginia Beach City Council in 2018 that Gayle realized she needed to run for public office to help her community. Only one candidate proposed a viable solution to mitigate flooding that did not involve petitioning for billions in federal funding.
As a Class A contractor and life-long conservationist, Gayle knows how we can fix flooding today without breaking the bank. Gayle wants to build a sustainable future, and she recognizes that spending more is rarely enough to do what needs to be done. That's why she is devoted to finding a common sense, mutually-beneficial solution to all the problems we face in Virginia.